Products
From travelling time to the sensation of showtime
Navigation systems not only provide driver support but also must simultaneously offer entertainment functions. DENSO TEN's advanced technology transforms car interiors inside of moving vehicles to comfortable moving spaces that seem like high-quality listening rooms. This technology is not limited to the interior of vehicles as we also create new entertainment applications in the home audio field. We provide impressive sound that will resonate in your heart and mind, to provide a thoroughly relaxing personal space.
Car audio and navigation
for After market
"Eclipse" is named after an image of "a tremendous flame which does not allow others to follow and surpasses all." A product line with a creative concept behind it, the AV products have earned a high reputation globally in the aftermarket."AVN" represents this product line, consolidating audio, visual and navigation into one unit. Producing the world's first 1 DIN AVN with cellular phone link, a function that allows you to upload all the information you want, we continue to pursue safety and convenience within the confines of your car.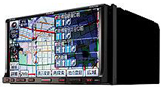 for OEM
In 1955, we supplied the car radio for Toyota's Crown, and since then we have been the first to offer genuine products undergoing multimedia changes in your car, ranging from radios, as well as decks for the cassette, CD, MD, TV and now car navigation systems.We have come a long way in design projects for the automotive industry, producing systems with know-how and reliability, and we are expanding the f ield of developing the most advanced sound systems for cars. We continue to develop and research to provide the ultimate in comfort for a travelling space, in collaboration with Japan's world-class automotive manufacturers.
"Toyota's premium sound system"
for the CROWN
Home Audio
ECLIPSE TD Series
Our ultimate goal for the Hi-Fi audio system is to duplicate a live performance in a listening room. Now you can enjoy the comfort of classic sounds, like the piano or violin, listening to the highly trained skills of a live performer. With the ECLIPSE TD Series, we tried to conceive and conduct a true sound that could be mistaken for an artist's live sound, mimicking the exhilaration of a live show or even its soothing, therapeutic nature. We duplicate in the listening room the same sound that is recorded. The ECLIPSE TD Series is based on the development concept which adopts our innovative acoustical theory: "Time domain theory." To attain such sounds, we will continue to offer products, developing unique technology.