Comfort & Convenience
Human Centric Computing-System The information you want, customized and delivered smoothly, enjoyably, and without stress, all for your added comfort.
Original connective technologies make driving more enjoyable and active.

Car Navigation and Car Audio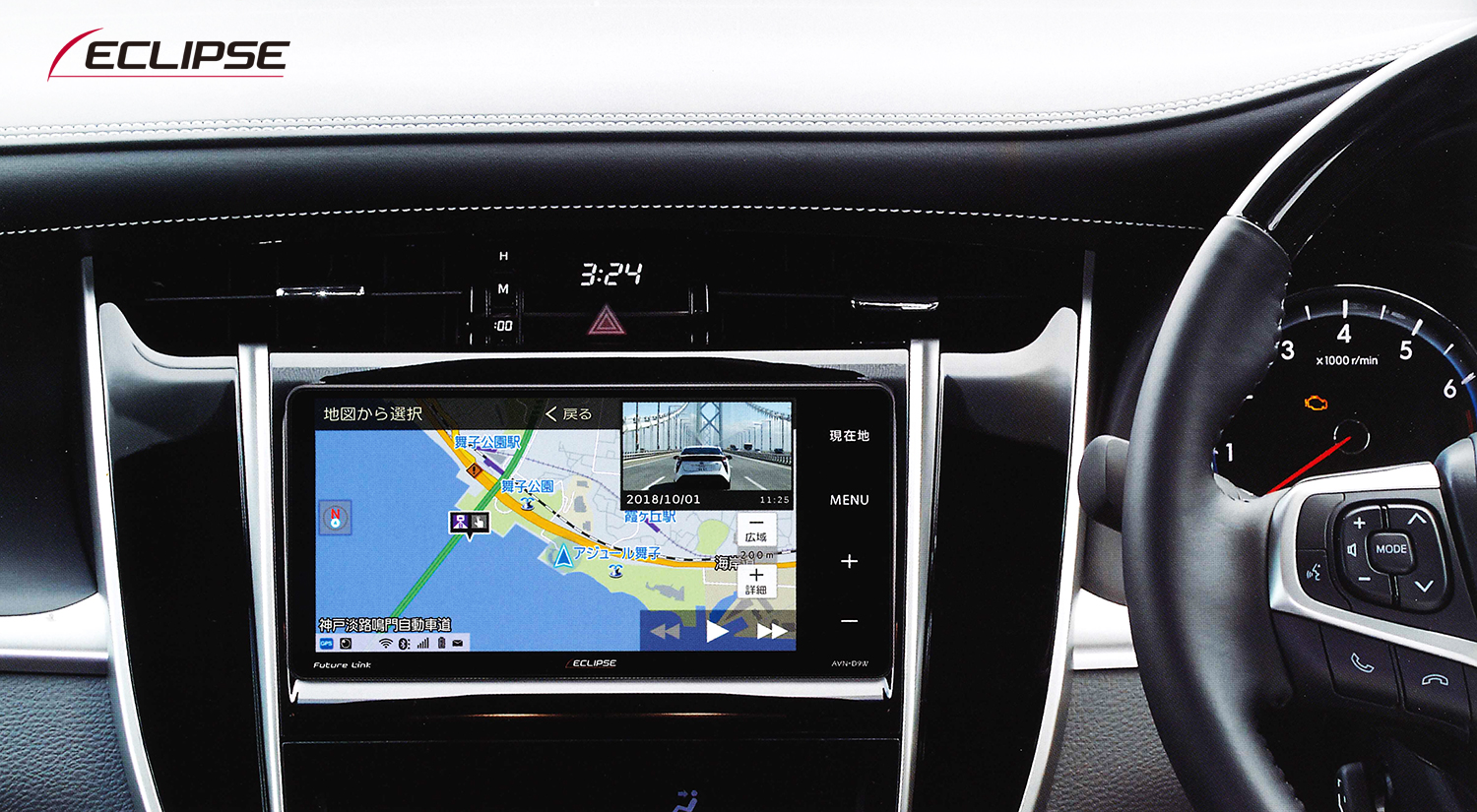 DENSO TEN's car navigation systems have earned a solid reputation worldwide under the ECLIPSE brand, a leader in aftermarket audio and visual equipment. Beyond enabling the enjoyment of multimedia content through two-way information transmission and seamless integration, we also actively develop applications to make driving more enjoyable by sharing memories of and recommendations from your drives. We utilize ICT, such as cloud services, to provide services that offer ever greater convenience.
Car Navigation and Car Audio "ECLIPSE
Enhancing the comfort of mobile spaces from Japan to the world.
Unique development expertise accumulated over decades goes into our OEM products.Products for Automakers
Toyota Premium Sound System in the Toyota Crown
DENSO TEN has a long history in developing cutting-edge sound systems for car audio, starting with our car radios used in the Toyota Crown. The changes in technology have been rapid?from radios to cassette tapes, CDs, MDs, TVs, and car navigation systems. We have developed products in quick succession in response to such trends in physical media over the years. We have also contributed our systems development know-how to collaboration with the world's top automakers from the planning stages.
Remote Engine Starter System with Smartphone Connectivity
Using the Internet and mobile phone networks, it is now possible to start a car's engine by remote control even from far away, something not possible with earlier keyless remote control systems. By downloading an exclusive app and registering it in advance, the user can remotely control the registered vehicle?not only starting the engine, but also locking or unlocking the doors, turning air conditioning on or off, and adjusting the temperature in the car. Users can also check the status of their vehicle on the smartphone screen for even greater convenience.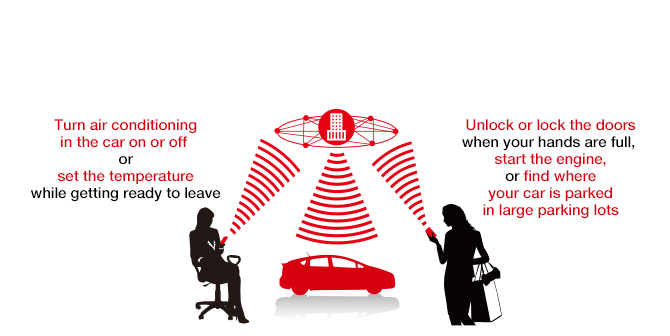 Products for Automakers
The system automatically finds the vehicle closest to the customer and dispatches it. Makes dispatching smooth and speedy and improves customer service.

CTI Automated Dispatch System for Taxis
Vehicle location information obtained by GPS is transmitted by digital wireless and centrally managed at a data center. At the dispatch office, Computer Telephony Integration (CTI) is used to search for the vehicle closest to the customer automatically, and dispatch instructions are sent to the vehicle's terminal. The system leads to smooth and speedy dispatching and improved customer service.
Smartphone app developed for easily calling the nearest taxi.Sugukuru Taxi
("Soon-Arriving Taxi")
In as little as three button presses after launching the app it is possible to call a taxi to your location without speaking to an operator. The development of this app utilizes know-how from DENSO TEN's digital radio taxi dispatch system.
Creative technologies based on "time domain" theory accurately reproduce the emotion in a musical performance.

Home Audio Systems

We applied the innovative "time domain" acoustic theory to development based on the concept of duplicating a live performance in the listening space by adapting to the sound of the recording. The acoustic evaluation, analysis, and R&D was conducted at the company's Acoustics Development Center, where our attention to detail extends from car audio to home audio, resulting in a new style of listening.

Acoustics Development Center Studio Forte
ECLIPSE Home Audio Systems
Comfort & Convenience

Driving lifestyles matched to each and every individual!