yNEWS RELEASEz

January 1, 2001

Takamitsu Tsuchimoto, President

ƒFor your reference"

New Year Message from the President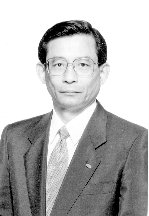 A Happy New Year to all of you, and thank you for your continued support of our company.
In the 20th century, we saw various developments moving at a dizzying speed, which in turn generated a great many problems. Taken together, they serve to warn us that we must take action to protect the world we live in. As the 21st century begins, we need to reflect on the lessons of the past and rethink our approach if we are to ensure a comfortable way of life for future generations.
yContributing to 21st century motorization by resolving environmental issues and utilizing ITz
In the 21st century, we must address the serious problems caused by automobiles, and work to preserve the global environment. In all facets of our business, we must focus on resource conservation, waste elimination and "green" product promotion. We plan to redouble our efforts in these areas companywide, while helping develop low-emission, fuel-efficient eco-cars that contribute directly to the protection of the environment.
Another major issue concerning automobiles is the IT (Information Technology) revolution. In the car-infotainment(*) field - encompassing AVC and ITS - establishment of a new communications and broadcast infrastructure is expected to achieve seamless integration of home, mobile and car equipment. By providing highly advanced IT-based intelligent systems, we will enhance lifestyles and improve safety and efficiency.
(*) Infotainment: A coined word combining "information" and "entertainment"

yCreating new corporate values by maximizing technologies, global compatibility and brand powerz
< Restructuring technologies that are unique to FUJITSU TEN >
In the field of car-infotainment, it is extremely important to apply IT and utilize the emerging information, communications and broadcast infrastructure available to the automobile. To that end, we will strengthen our affiliation with the FUJITSU Group, drawing on its technologies and business infrastructure. By promoting our collaboration with the TOYOTA Group companies, we plan to eliminate overlapping development efforts for improved efficiency. We will also offer original FUJITSU TEN technologies to further the cooperative relationship with the TOYOTA Group.
< Enhancing our presence as a global player>
To earn global recognition, it is vital to increase the rate of global participation in all operations - including production, procurement, and sales - and to conduct product development that is world class. Knowing that area-limited activities would only disintegrate within several years, we must resolve to meet the challenge of global expansion, no matter how difficult it may be.
< Establishing the brand >
Since we were previously focused primarily on the OEM business, our original brands were unable to establish a strong enough market presence. From now on, we will rectify the shortcoming by working to enhance the ECLIPSE brand image.
While the Japanese economy awaits an upswing in personal consumption, investment by the private sector seems to be bringing about a slow economic recovery. However, prospects for the American economy are less than promising, and this may pose a threat for the economies of Asia.
With the macroeconomic outlook unclear, we must take the initiative ourselves, moving confidently, aggressively and with resolve to generate business growth.
As we start a new year, we remain a company committed to creating safe and comfortable motorization.
We look forward to your support and guidance.
---